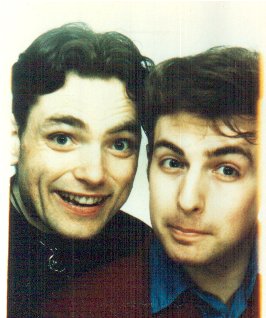 STUART
Here I am with Stuart Baxter. Or Stuarty J.Beck as he is called now!
Met him in 1991......and have been in contact with him at least once a
month since I left Ireland, and his career is in full swing! As the
website via this site proves.....still looking for that record company
deal from a major label! Visit his site through my site today! His link
is on the main page........