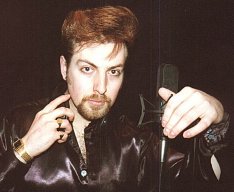 Welcome to the Stuarty J. Beck website, part of Billy's Entertainment World. On the following pages you can learn more about Stuart and his music and his dreams and ambitions. Send any fanmail to wcft@excite.com.

Click here to go to Stuart's site.
Cick here to go to an interview with Stuarty J. Beck!