Barbara Windsor: The Queen of British comedy and drama on television! This pic was taken at dinner after a radio interview we both did together in ole London, England.......I was fed Shark by Babs.....more to tell you at a later date! However click here and visit lots of links for Babs!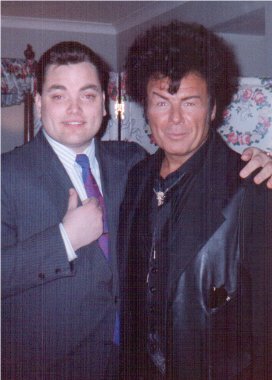 Gary Glitter: In a hotel room in Europe having great food and great fun with the King of Glam Rock!" visit his great fan site now!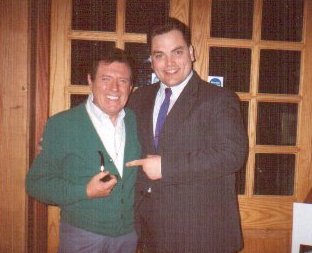 Charlie Hodge: I met Charlie back in Belfast! I am pointing to the TAKING CARE OF BUSINESS necklace that ELVIS gave his closest friends. Charlie said, "You know what I like about you Billy? Nothing!" Go figure!!!!!!!! click to find 500 questions and answers about ELVIS !!!!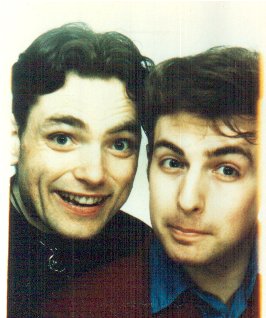 Stuarty J. Beck
Click here to return to the main page.