This site is updated, designed and maintained by Henry G Angeles
Send comments/broken links to webmaster@billytweedie.com
Copyrights held by various and respective owners. 
Owners of those rights may request their works withdrawal by mail to
webmaster@billytweedie.com. Image and multimedia files on this site are
provided for strictly nonprofit research and entertainment purposes only.
Billy Tweedie email at billy@billytweedie.com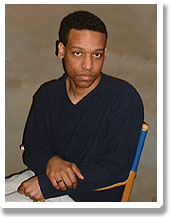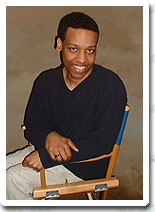 MARLON FRANCE



Billy Tweedie asks Marlon France

Describe what you feel like waking up on Monday morning.
 just tired and a little sad its Monday.

If you could relive your life, what would you do differently?
I would'nt do so many stupid things, and do better in school.

What is your favorite band?
Too many to say.

What is your favorite film?
Anything sci-fi or comedy or action.

Describe what it feels like to be in love.
It hurts and it feels good at the same time.

What is the most romantic place to have a first kiss?
Under a full moon.

Where do you like to go on dates?
Old fashioned movies and dinner.

Suggest a book for me to read.
The Chronicles of Narnia

Have you ever wondered what it would be like to be a 
member of the opposite sex?
Not really.

Have you ever told someone you loved them but not really meant it? 
I hope not.

Have you ever lied to your boyfriend/girlfriend?
No

Have you ever cheated on someone you were going out with?
No

If you were Emperor of the Entire Universe, what would you do? 
Declare peace

If you could relive any period of your life, what would it be?
My preteen years.

If you could travel to any period in history, where would you go?
Ancient Egypt to see the pyramids being built.

WHAT HAVE BEEN THE HIGHLIGHTS OF THE YEAR?
Meeting new people and making friends.

WHAT'S THE BEST PLACE YOU HAVE BEEN TO?
Canada so far.

WHAT'S BEEN YOUR FAVE PIECE OF CLOTHING?
Pants that turn into shorts.

WHO IS YOUR FAVE GIRL SINGER IN POP? 
Britney or Janet

WHO IS YOUR FAVE GUY SINGER IN POP? 
JC or Darren Hayes

WHO IS THE MOST FANCIABLE FEMALE ON THE PLANET?
Hmmmmmmm a lot.

WHO IS THE BEST DANCER IN POP? 
Michael Jackson

WHO IS THE BEST BAND IN POP? 
There are too many

DO YOU HAVE A FAVE D.J.? 
Skribble

DO YOU HAVE A FAVE RAPPER? 
P. Diddy

WHO DO YOU THINK IS THE BEST INDIE/ROCK ACT OUT THERE? 
Lifehouse

CAN YOU REMEMBER THE FIRST PARTY YOU WENT TO? 
Yeah I was 12

WHAT WAS THE LAST TIME YOU HAD A FEW TOO MANY DRINKS? 
Don't drink.

WHAT ARE THE SWANKIEST PARTIES YOU'VE BEEN TO? 
A rich friend of mine.

EVER TURNED DOWN A PARTY CAUSE YOU COULDN'T BE 
BOTHERED TO GO? 
Sure, if you're too busy, you're just too busy.

IF YOU HAD TO MAKE A NON - ALCOHOLIC COCKTAIL,
WHAT WOULD YOU PUT IN IT AND WHAT WOULD IT BE CALLED? 
It would have soda, and assorted fruit called the MMMMMMMMM!!!

WHAT PARTY FOOD DO YOU LIKE? 
Chips

WHAT'S THE STUPIDEST FOOD TO HAVE AT A PARTY? 
Anything you can't pronounce.

WHAT'S THE LAST THING YOU DO BEFORE YOU GO TO A PARTY? 
Check my fly.

WHAT'S YOUR FAVE PARTY OUTFIT? 
Anything comfortable, but stylish.

WHAT ARE YOUR PERSONAL THOUGHTS ON BILLY? 
Billy is great, I'm glad we met and that he is my friend.

WHAT IS YOUR IDEA OF HEAVEN? 
A place where people are always happy.

WHAT IS THE NICEST THING ABOUT YOU? 
I try to be nice to everyone.

WHAT IS THE MOST ANGELIC THING YOU'VE EVER DONE? 
Helping out a friend having a really hard time.

YOUR VERSION OF SEVEN IDEAL DAYS WOULD BE WHAT? 
Tour, record, perform.

WHAT DID YOU DO THE LAST TIME YOU HAD SEVEN DAYS OFF? 
Sleep

WHERE WOULD YOU LIKE TO FIND A SECRET MAP TO? 
Atlantis.

EVER KEPT A REALLY KOOL SECRET? 
Oh yeah.

WHAT FILM WOULD YOU HAVE LOVED TO BE IN? 
Any Star Wars film, or Lord of the Rings.